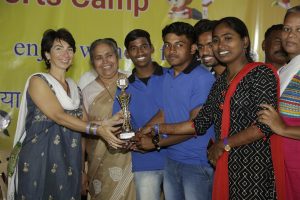 Winter Sports Camp over with usual enthusiasm and cheering-

The 11th Annual Winter Sports Camp was organized from 9th to 12th November, 2019 at our Vadu center with a usual spirit of healthy competitions and a lot of activity. It was attended by a number of sport lovers. Like every year almost all the Maher children from Maharashtra region were brought together to participate in the sports camp. More than 750 children from the ages of 3 to 19 participated in different activities, including sports, dance, fancy dress competitions and quizzes etc. It was an action packed 4 day program and the kids were so happy and had an enjoyable time. Everyone who attended the program enjoyed. The blue house scored the highest points and lifted the trophy. Best Player (Male) -: Mr. Sachin Gawade Best Player (Female) -: Miss. Sayali Salunke.

Orphan's Day celebration

On 13th November, Maher celebrated the Orphan's Day at Vadu. All orphan children from Maher Pune region took part in this celebration. Various cultural activities were arranged for them and made the day very special & memorable. Anu Silas - the Founder and Director of Vanitashray was the chief guest for the gathering.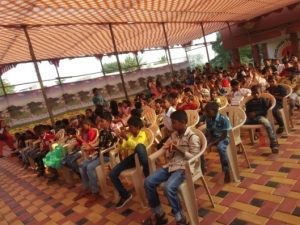 Wedding of Maher Orphan Girl

On the Same day we had arranged the wedding of one of our orphan girl Sony with Chiranjit. This made the day very special. Sony grew up in Maher and the Maher family was delighted to be a part o this special celebration. Chiranjit and Sony have completed their Hotel management studies and have respective jobs.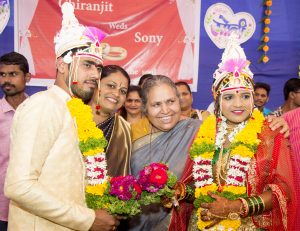 Children's day

Children's Day was celebrated on 14th November at Vadu. Children from Vadu center as well as children from the surrounding villages participated in this program. The program of children's day included, dance-performances, a magician, who performed amazing magic tricks and many more things. The day was full of fun and frolic. The children were all very happy to be there