A Journey of hope
Our first home started on 2nd Feb. 1997 at Vadhu BK. Koregaon Bhima, in Pune, Maharashtra, India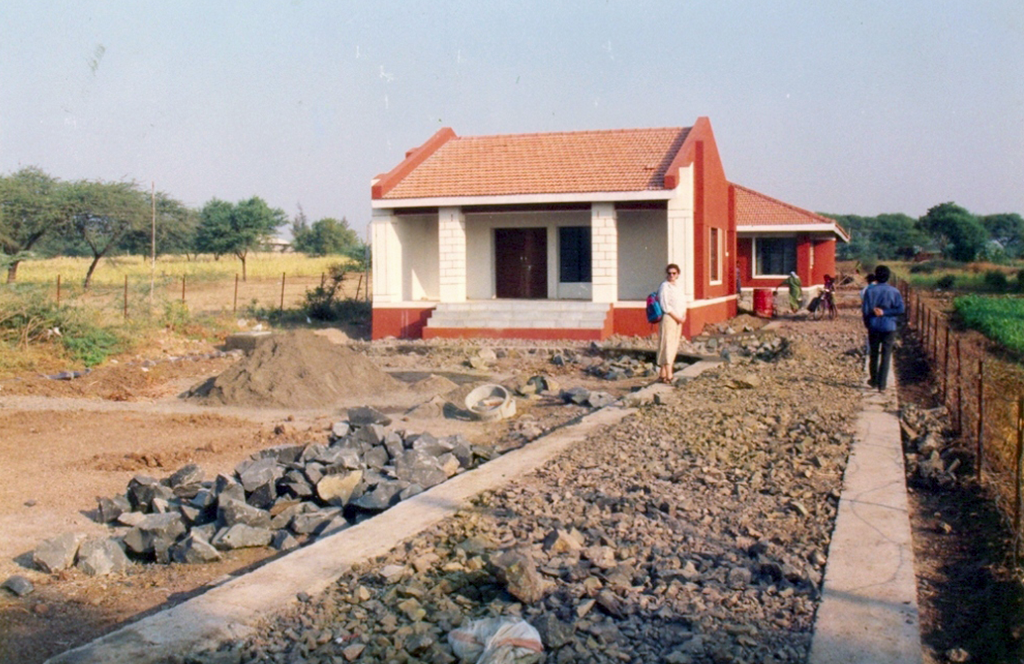 26 years of Love and service with miracles experienced
Lives touched and transformed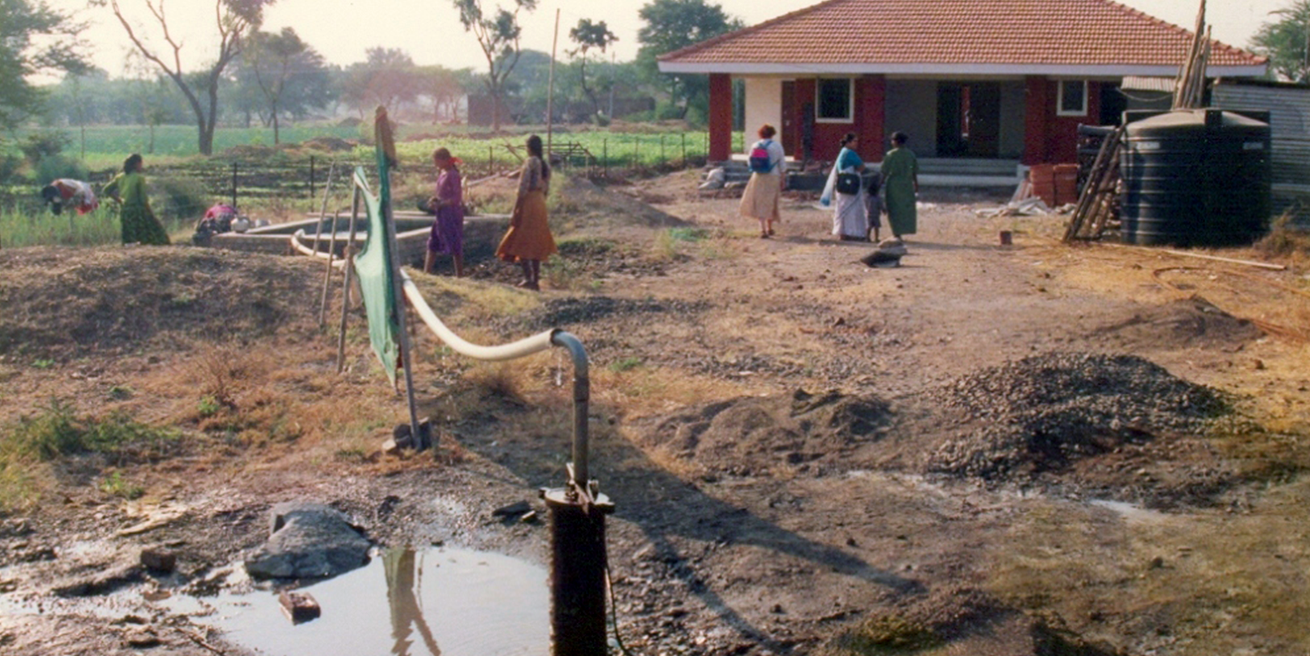 Our History
Sister Lucy came 1989 as a social worker to Bombay, to work in the HOPE organization, which was founded by the Holy Cross Convent and helps abused women. One evening in 1991 a pregnant woman came to her asking for help. She believed her husband was going to kill her to bring another woman into his house and she feared for her life. Sr. Lucy was unauthorized to invite her in to spend the night but promised to try and do something for her the following day.
"I was brought up in a secure family environment and I was unaware that one night could make such a difference to the life of a woman", says Sr. Lucy. "That very night, her husband, in a drunken rage, set her on fire. I actually saw the blazing woman and heard her shrieks of agony. We put the fire out and took her to a hospital but she died of 90 degree burns and with her died the seven month old foetus. I was devastated. I wanted to run away from the world and its cruelty. My friends persuaded me, not to retire completely. Father Francis D'Sa was a great supporter. He told me, to do something to improve the situation for women and not to run away."
It was then, that Sr. Lucy decided she had to create a home for abused and traumatized women, where they would feel secure and cared for. Father Francis D'Sa gave Maher the financial basis, convincing many friends abroad to support Maher. It took a long time to rally the necessary support but in 1997, in the small village of Vadhu-Budruk on the outskirts of Pune the first Maher house opened its doors. Today it still serves as the main refuge for those in distress.
Growing Years
Maher started out as a single shelter for women in need but quickly met with an influx of underprivileged children also pressing for help and provision. These children quickly outnumbered the women and Maher found itself expanding to encompass an ever-increasing number of satellite centers within the state of Maharashtra, Kerala, Jharkhand, and more recently in Andhra Pradesh, West Bengal, Karnataka and Bihar. Their services range from awareness programs to creches, Balwadis (Kindergartens), tutorials, workshops, and self help groups.
Maher was not only created to help victims of domestic violence but to train the poor and illiterate to become self-reliant and consequently independent of Maher. For the first time in their lives many villagers are being provided with a practical understanding of their rights, duties, and responsibilities within society and of how they can stand united against unscrupulous landlords and moneylenders.
The toughest obstacles Maher had to face in establishing itself have been questions about the organization's finances, religious orientation and its motives. However, with steady proof of its financial credibility, non-sectarian beliefs, and unwavering commitment, Maher earned the veneration of its local community, Indian officials and a global support network.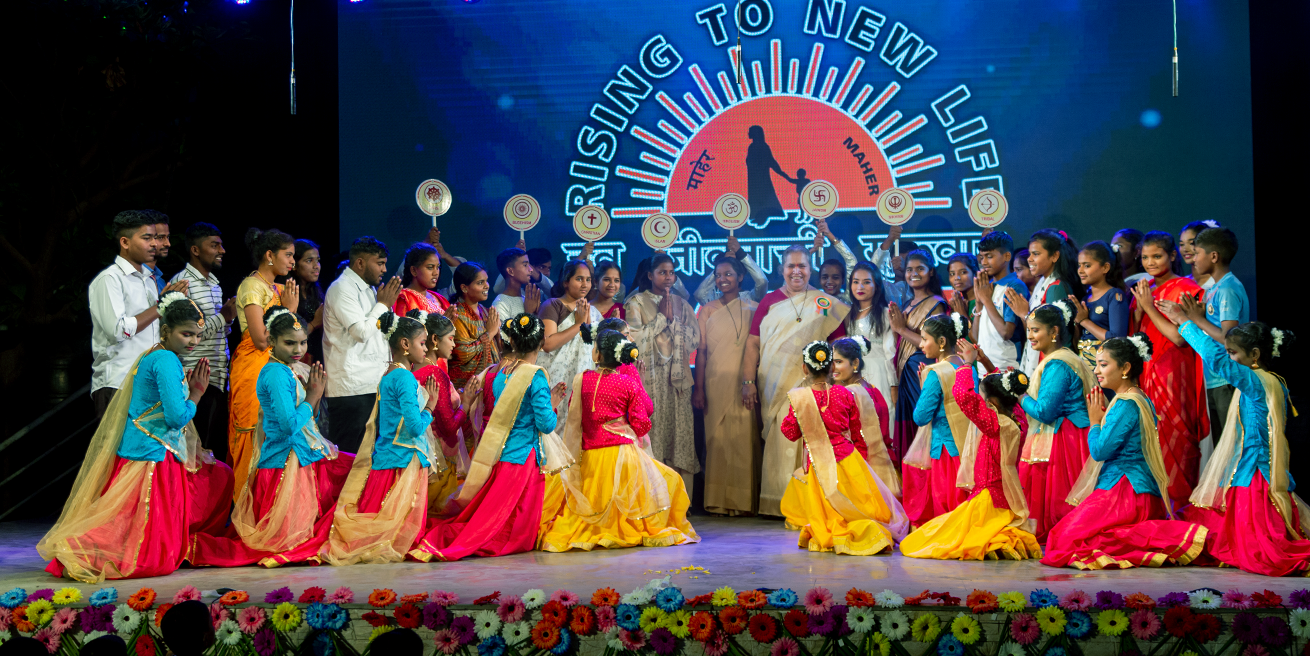 Maher today
Maher has come a long way since its humble beginnings in 1997. Today Maher is an official UN registered NGO – Non Governmental Organization.
Over 4000 women and children have passed through the Maher experience and come out brimming with self-confidence and dignity. Those who cannot be reunited with their families, because of a trauma or other complications, continue to be looked after under Maher's watchful care, and many stays on, fully rehabilitated to work as housemothers or assistants.
All inmates receive the highest quality diet, medical attention, and psychiatric counseling available, irrespective of their caste or religion. All human beings and all religious faiths continue to be given equal weighting and all major festivals are celebrated with the same fervor. Maher is present in over 96 rural communities around Pune as well as locations in Ratnagiri, Satara, Miraj, Wardha, Navi Mumbai, Andhra Pradesh, Karnataka, Kolkata, Bihar, Kerala and Jharkhand.
February 2, 2023 marked Maher's 26th Anniversary and the completion of 26 years of work for the homeless and needy.