Serving the slum people during the corona virus
Maher has been involved in Pune - Perna phata slum for the fast 12 years. In this slum, we were running a kindergarten, computer classes, tuition classes, a Self-help group, adult literacy classes and livelihood programs for women, Football coaching for the youth, and Karate classes for children. Everything Maher was running free of cost. Maher's dream was to put these children with mainstream children. But with coronavirus spread all of them lost their jobs. Many of these people are rag pickers, daily laborers, construction workers, some would sell drinking water bottles to travelers, and some would sell fruits, boiled groundnuts, and other food items at Nagar road highway travelers. Now all of them have lost t their jobs. They have been to phone Maher for food grains and food. We could reach out to people with the generosity of many of our donors. Maher is grateful to all .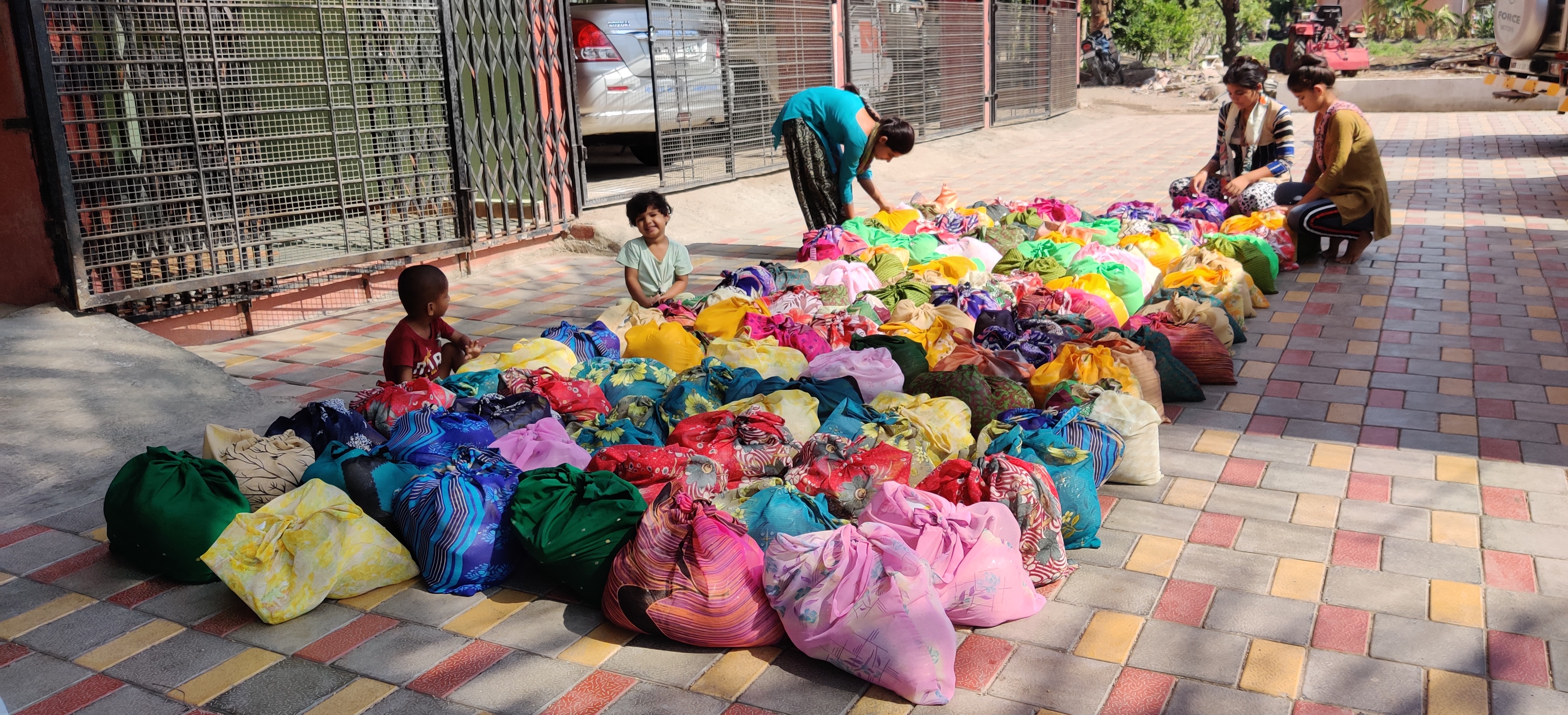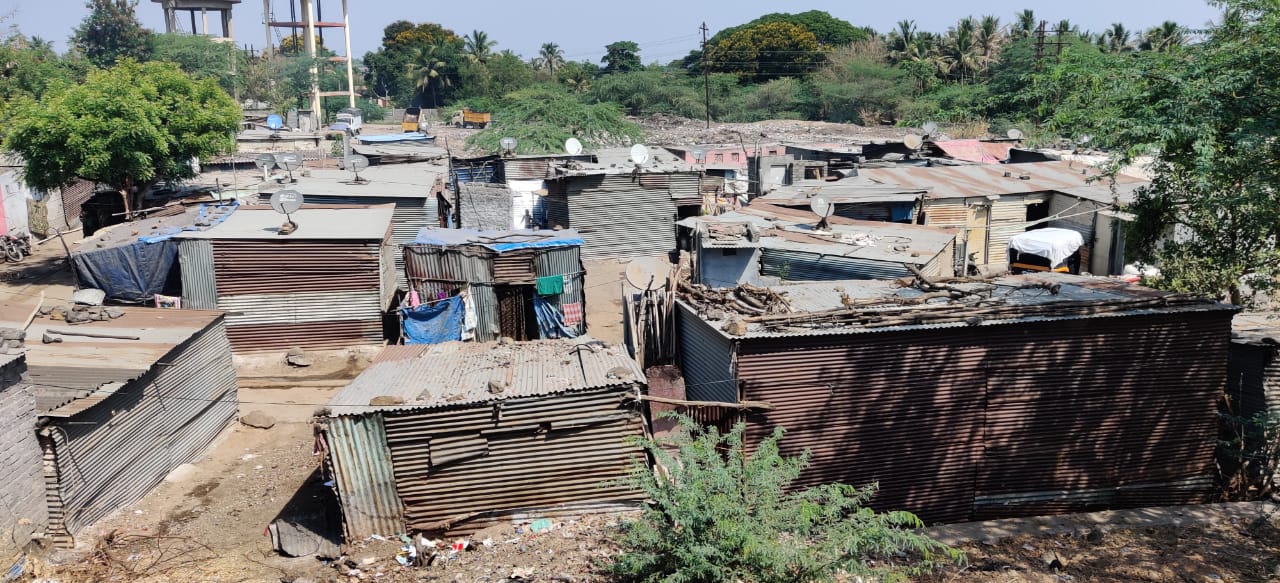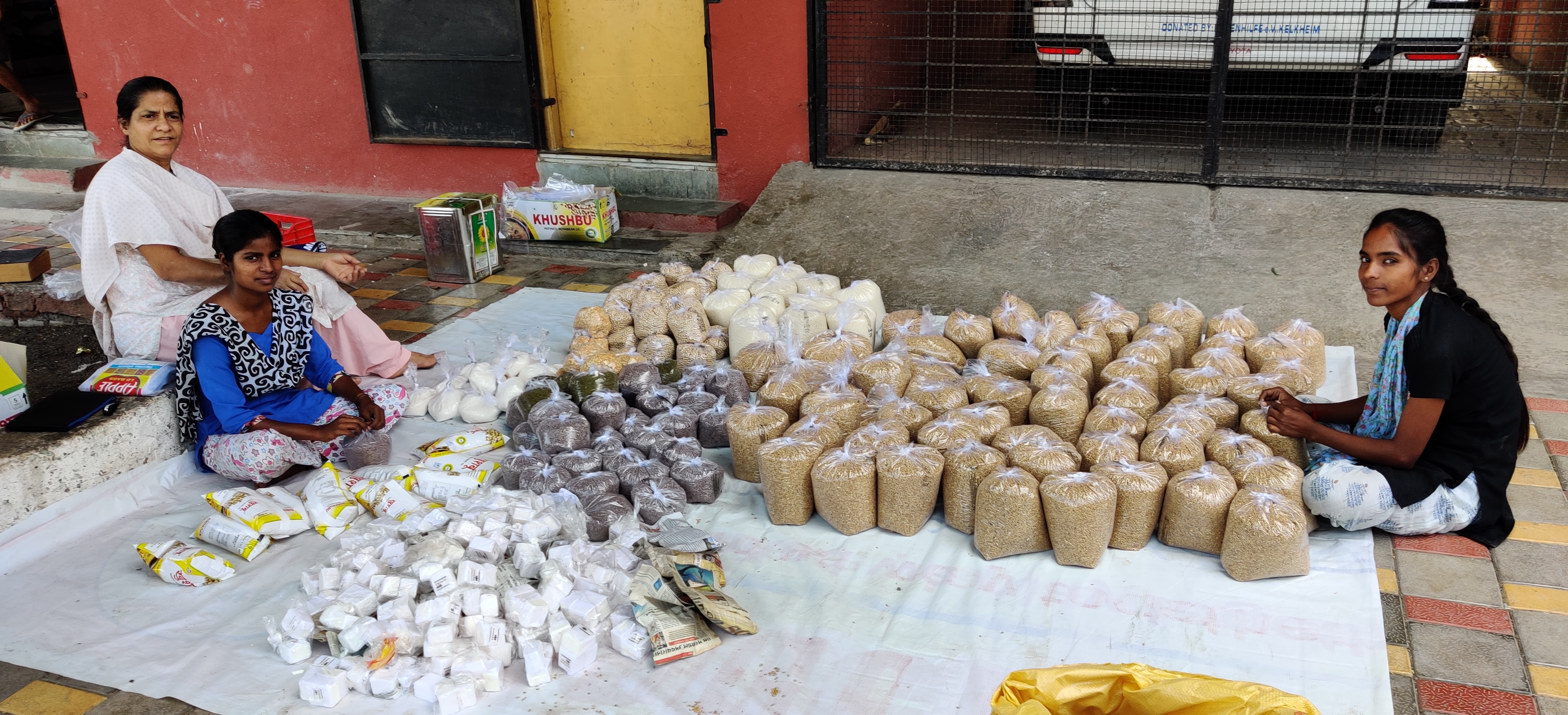 Reaching out to the brick kiln workers during the coronavirus.
In the initial days of Maher we worked very hard for the brick kiln workers. But slowly the brick industry closed down when the cement bricks came into force. But once again a few bricks kiln work started reopening, and it has involved us with the children of the brick workers. With coronavirus spreading even they have lost their jobs. No more building work now and they are now coming to beg for food grains. Maher is trying their level best.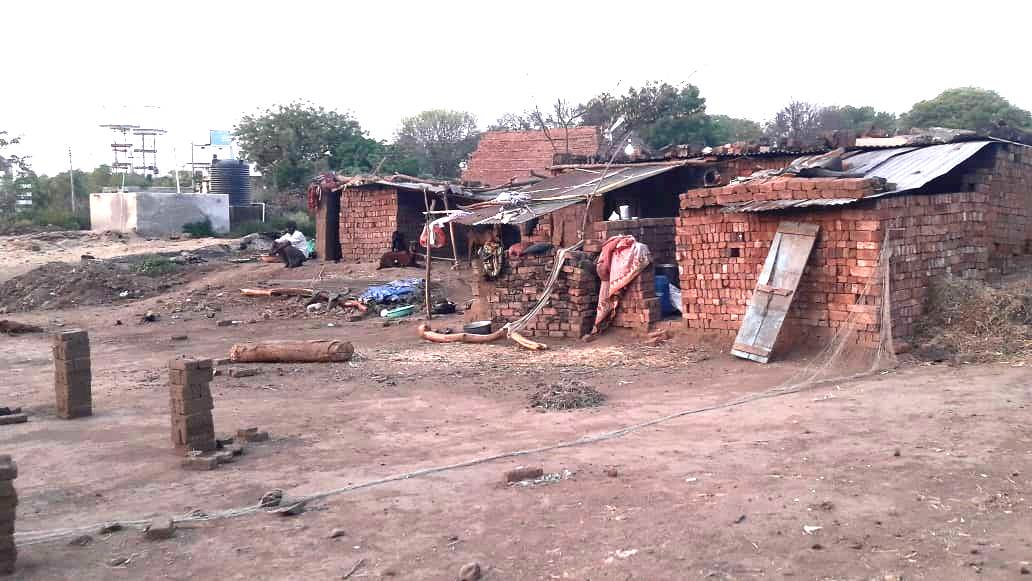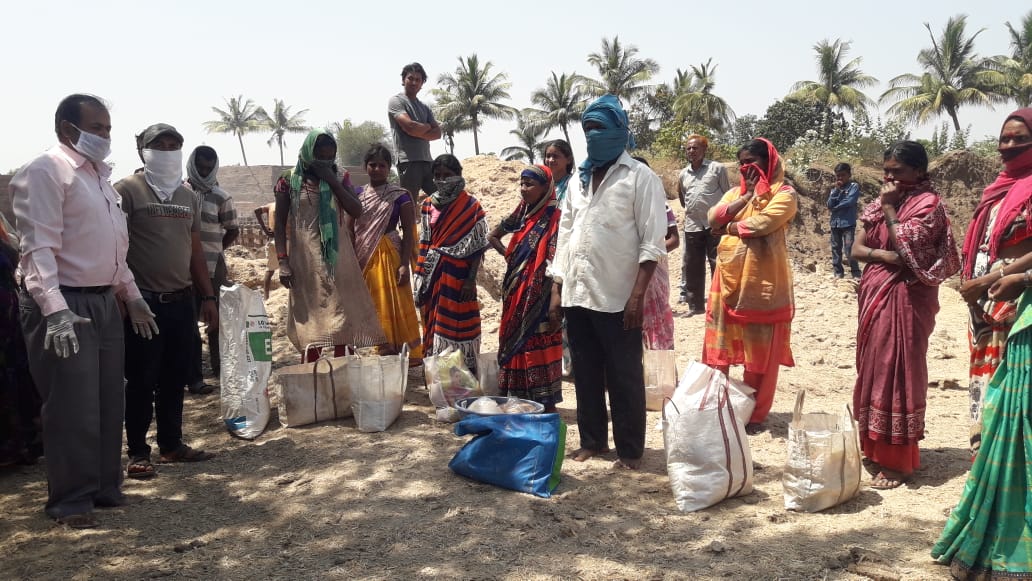 Making beggars feel at home in their home (huts) during the coronavirus.
Our beggars in Pune mostly live in Shirur. All of them have lost jobs of begging as they cannot get out and go for begging. Most of them are starving and they came to Maher to beg for food. Maher has been reaching out to them. Maher had rescued most of their children from begging and put them through school. These children stay in Maher and they are going to school, but their parents continued to beg. During school holidays they would take their children back by their parents and use them for begging.
This year we did not allow them to take back their children during the spread of COVID–19 as we saw it is so dangerous to children's life. The baggers were angry with us for not sending children with them for begging, as children are their quick earnings. But now Maher is helping them with food grains and toiletries. They are now happy with Maher for not sending the children with them.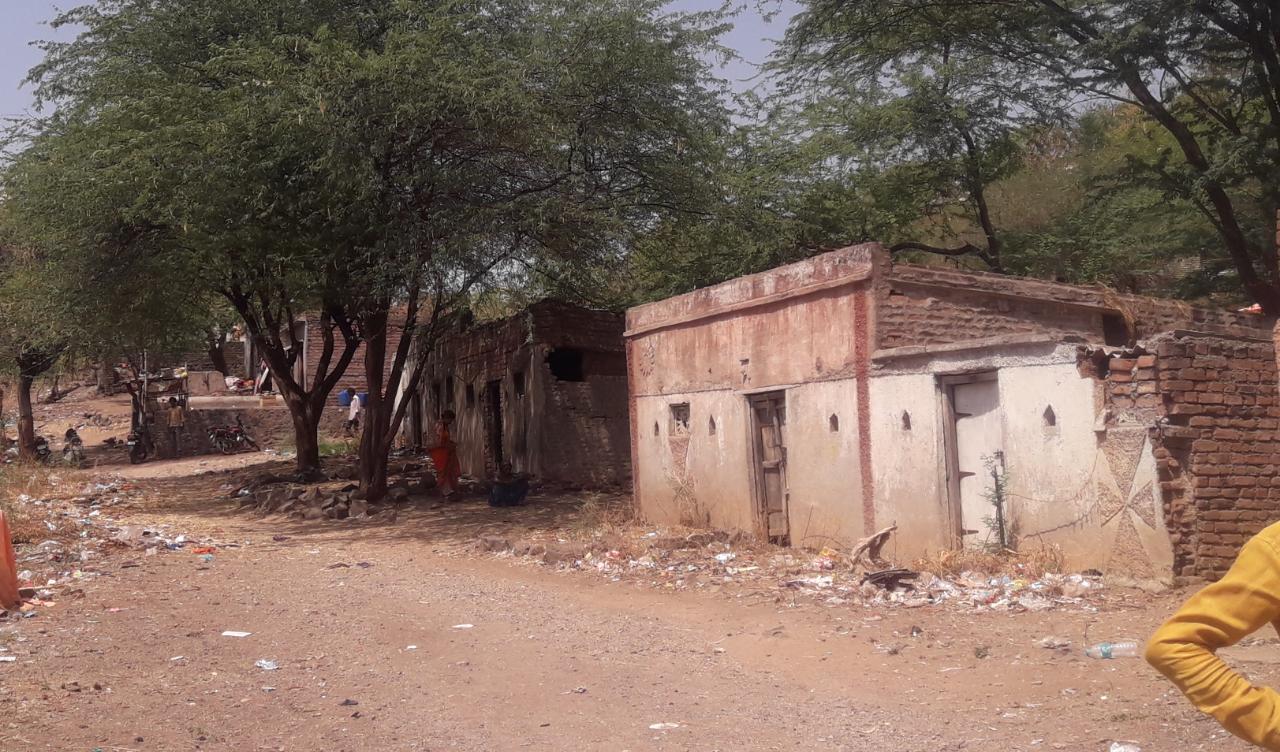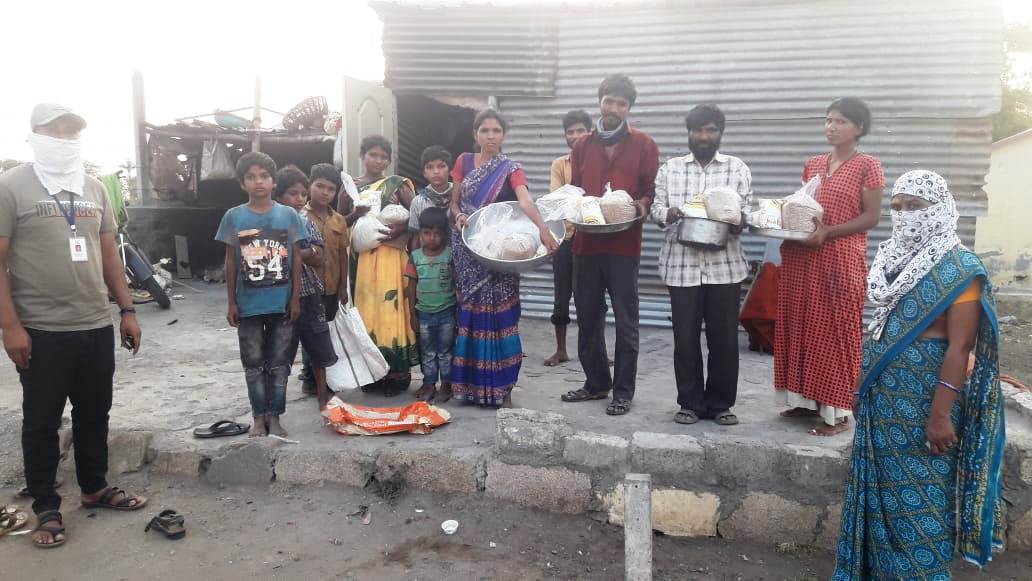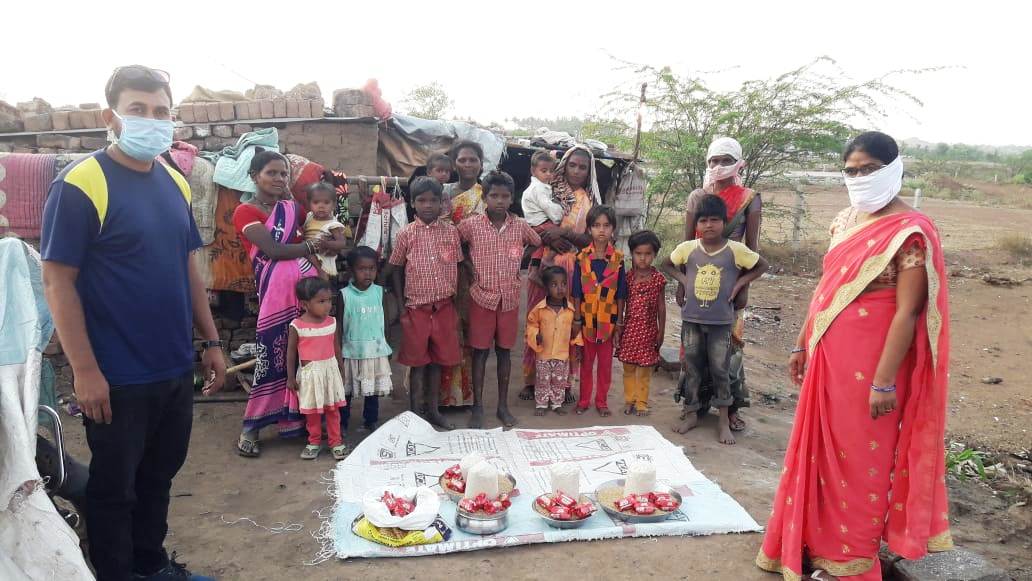 Reaching out to pavement dwellers during the corona virus.
These are the migrant workers who live in and around Maher. Of course you see them in all cities and help the city people a lot. The women go as servants in house hold workers and men go for construction work or go for sugar cane cutting. They take up almost all unskilled jobs available.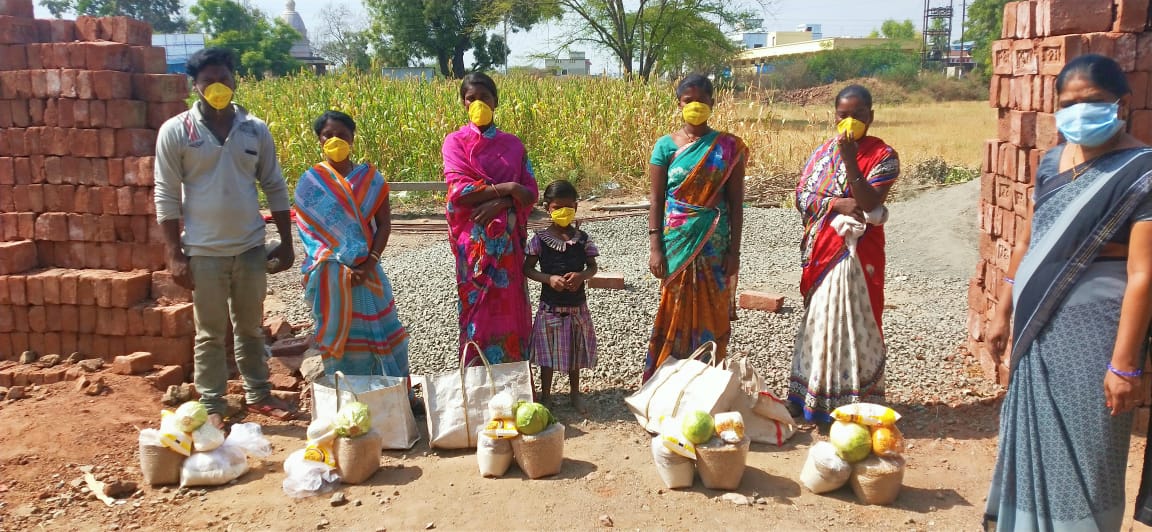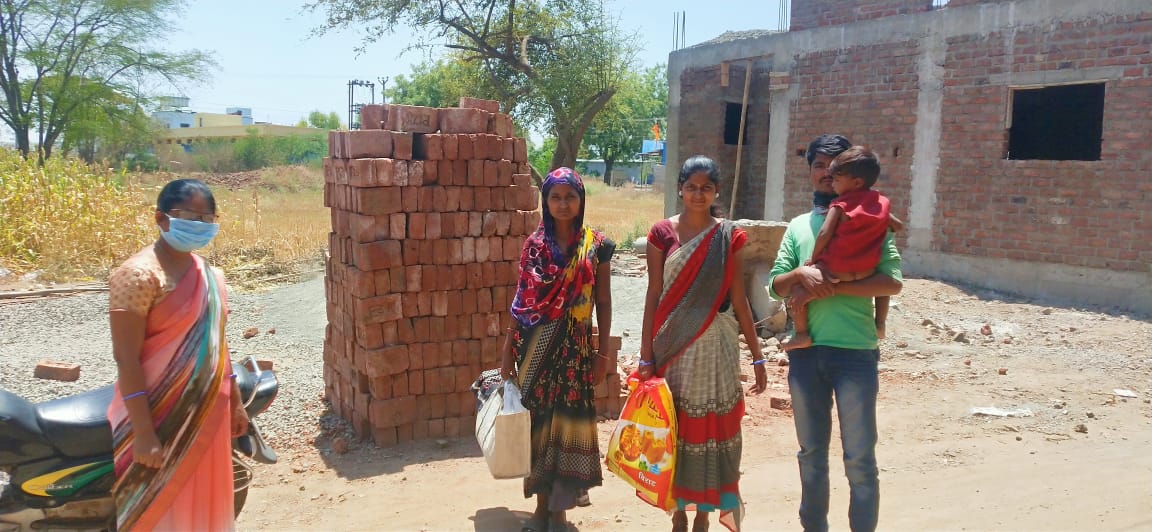 Helping the Tribal's copping up with COVID -19.
There are about 320 tribal huts near one of our homes. All the daily wages people and all of them lost their jobs. Most of them are field workers or construction workers. None of them can manage their life without our support .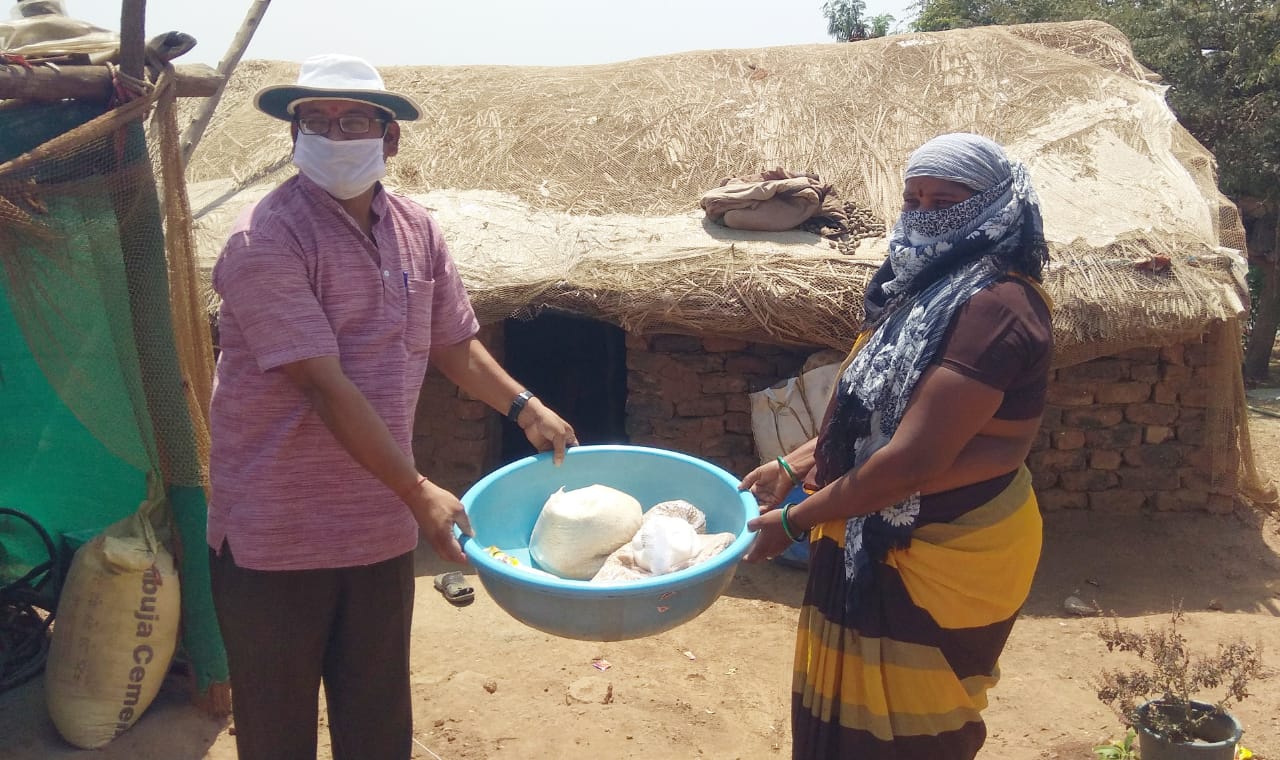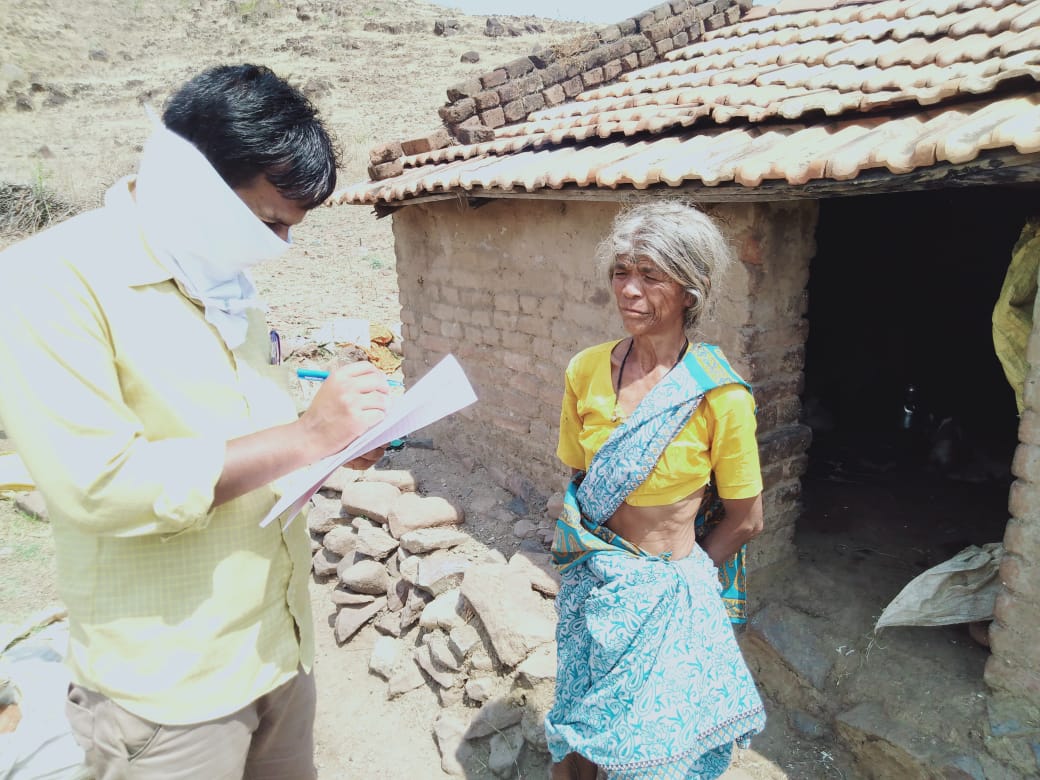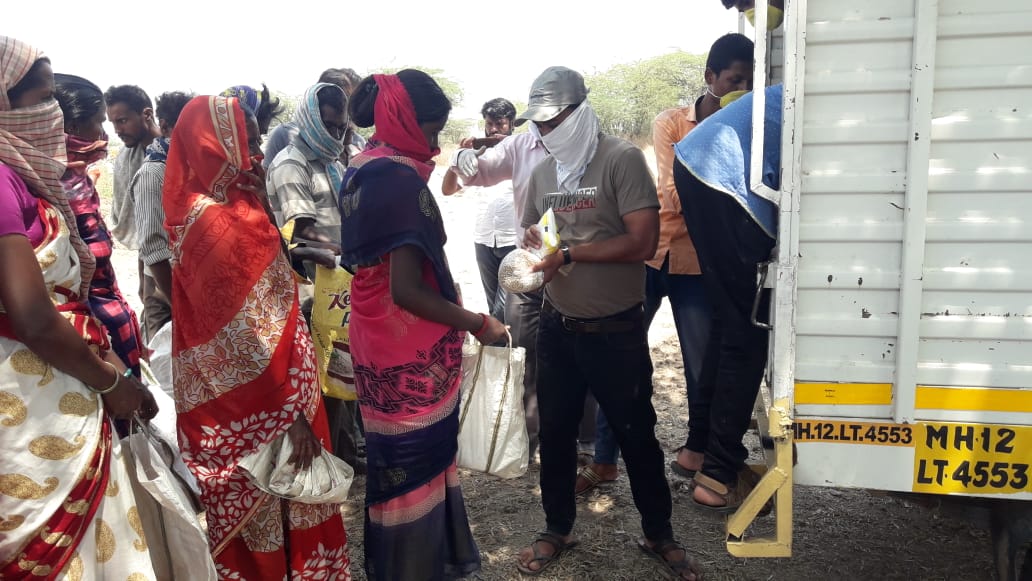 Support to the Bille Wasti during the coronavirus.
These are another group of tribal. Most of these people are hunters. The city has developed and they don't have their original jobs; they do whatever they can to survive. Now none of them have any jobs. They live only what people are offering them.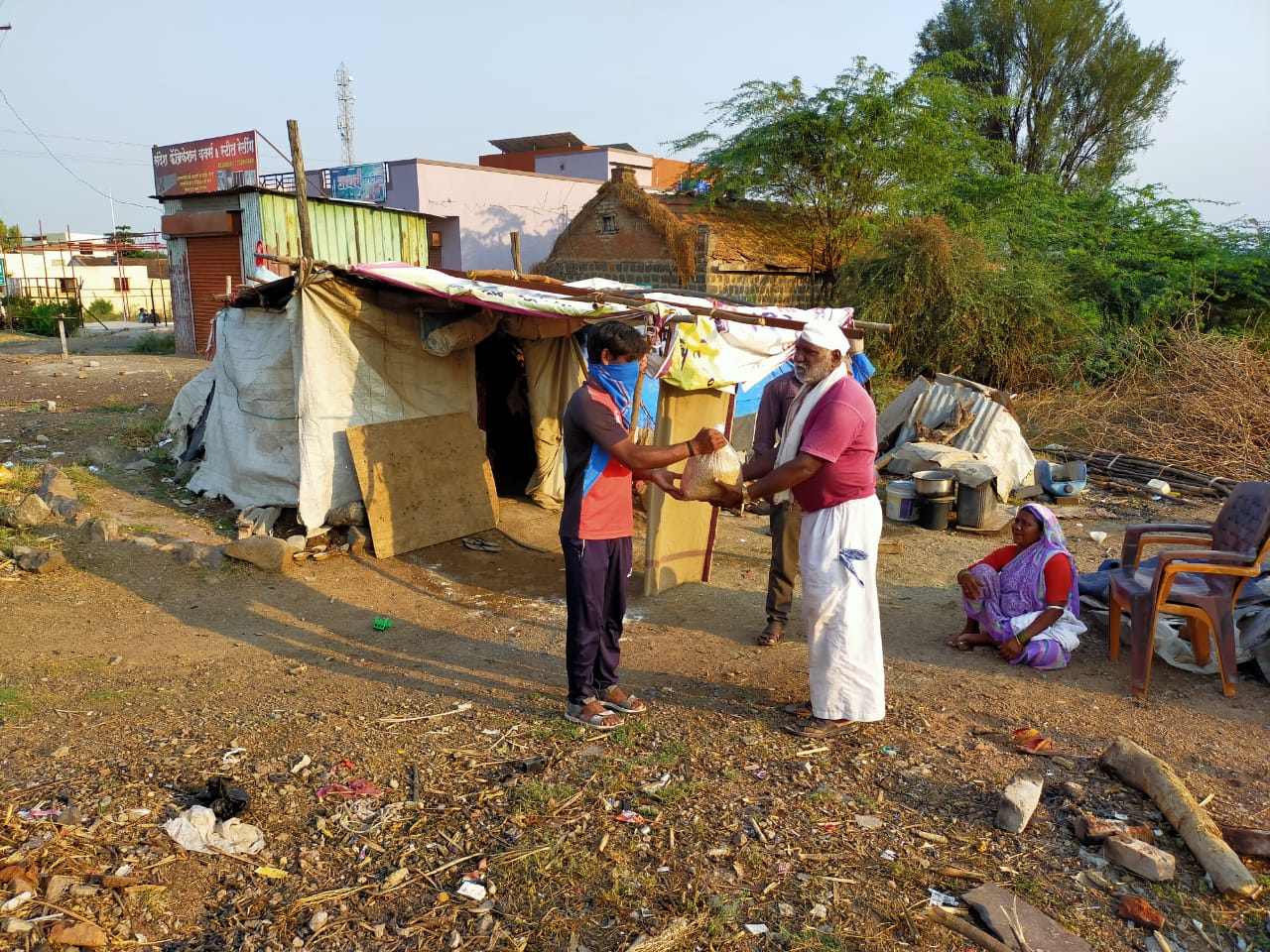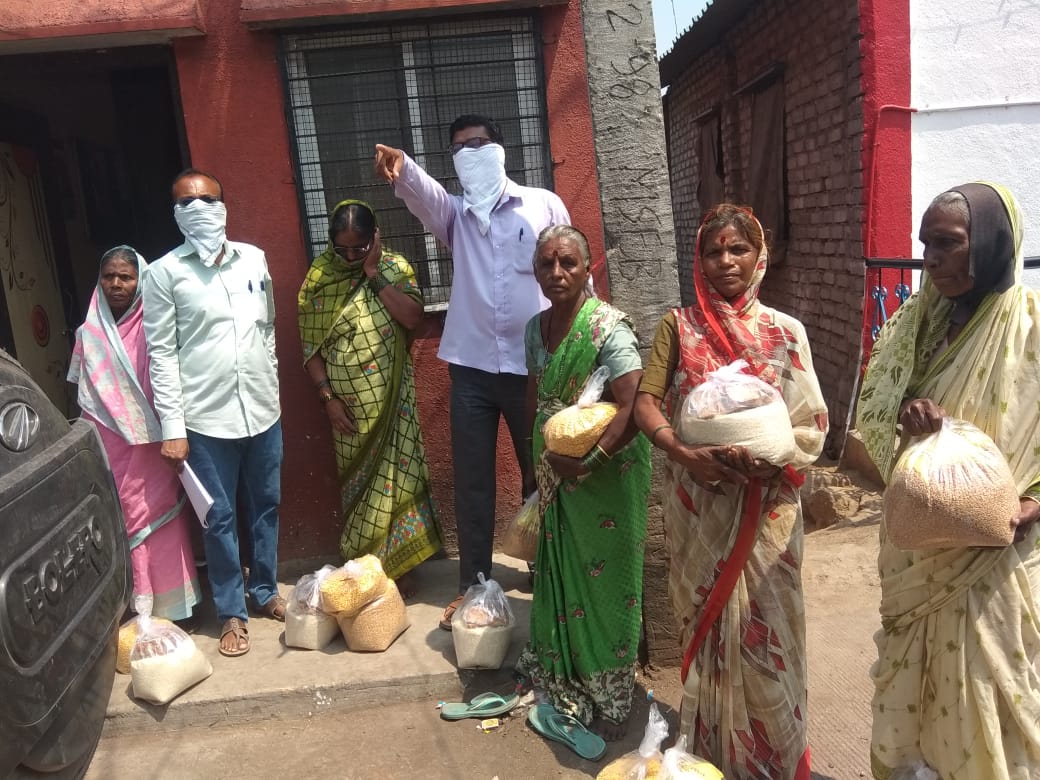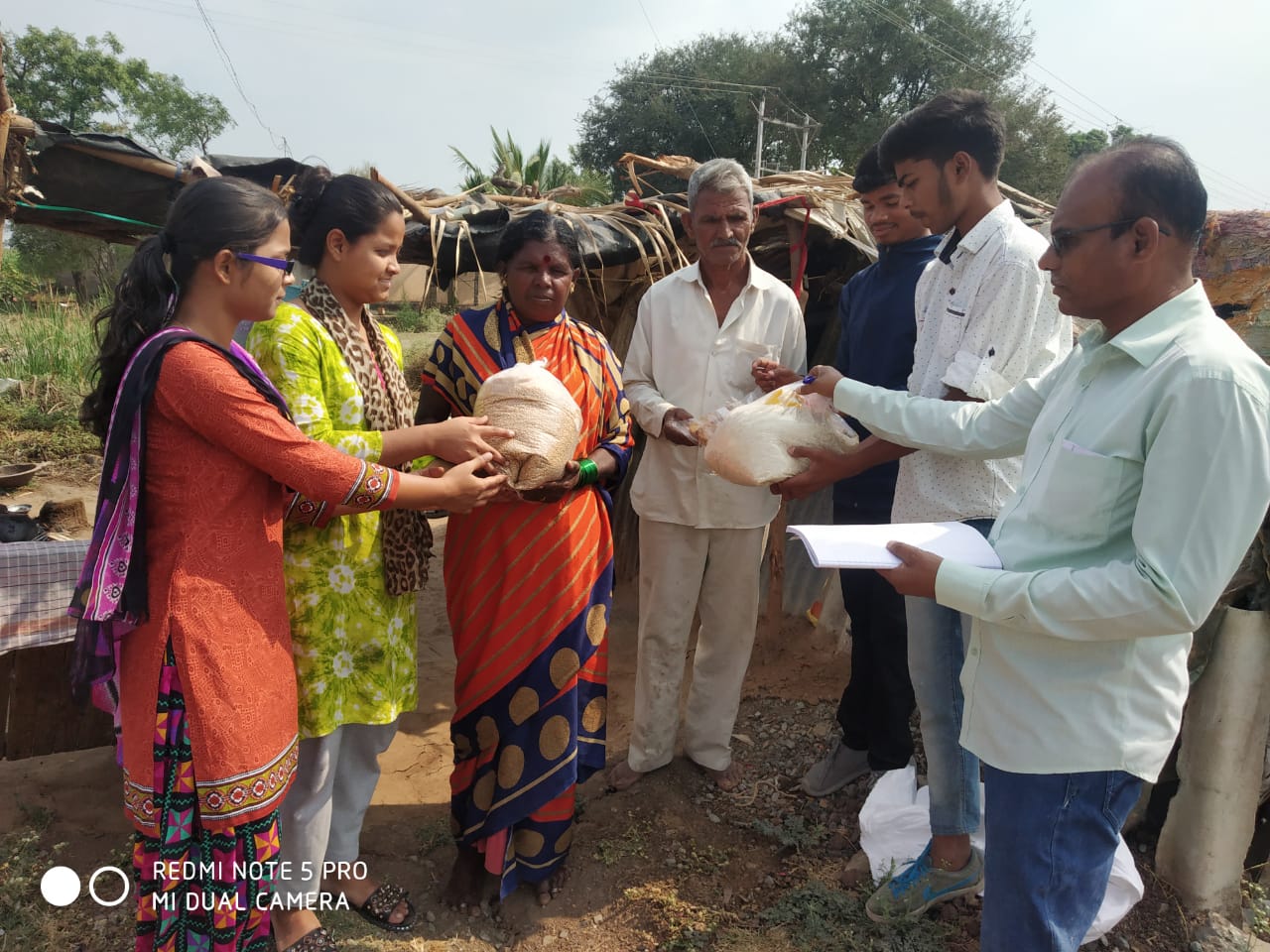 Helping the Village people during the coronavirus.
Most of the Vadhu villagers and Kendur villagers have their own field and jobs and they are independent and self-sufficient. But there a few people who have no land and no jobs. They too approached Maher for help. Maher has been helping them to cope up with the COVID – 19 virus.
Maher Humanity Kitchen for Migrant Workers
The ongoing lockdown has adversely affected the lives of the most vulnerable communities across the country. The Migrant workers, dismissed by their employers, enjoying no protection, thrown out of their accommodation by their landlords, are in urgent need of food and getting back to their homes. We feel that as human beings, it's our responsibility to help the most vulnerable amongst us in their time of need. As the migrant workers walk by along with their families who are hungry, stressed, exhausted, all that Maher can do for them is to offer them a warm meal before they proceed on their journey walking miles carrying their children.
The staff of Maher has been busy preparing cooked meals/ snacks for breakfast, lunch and dinner around 45 days, as we have been serving cooked meals to almost 400 to 600 a day people at different centers of Maher. It all depends on how much food we were able to cook. On some days it has been more. We are distributing masks & sanitizers to those who needed them. It is heartbreaking & painful to see them. Kindness is a chain and helping others in need is indeed priceless.
Maher was happy we could reach out to over 6000 and more families. This means over 24000 people. We were able to provide cooked food to over 30000 people who were walking back home. Every day we were serving cooked food from our three different centers. Now from the time the special buses have started to take the migrant workers to their home town, the number has reduced. However there are still people walking on the street and Maher continues its mission.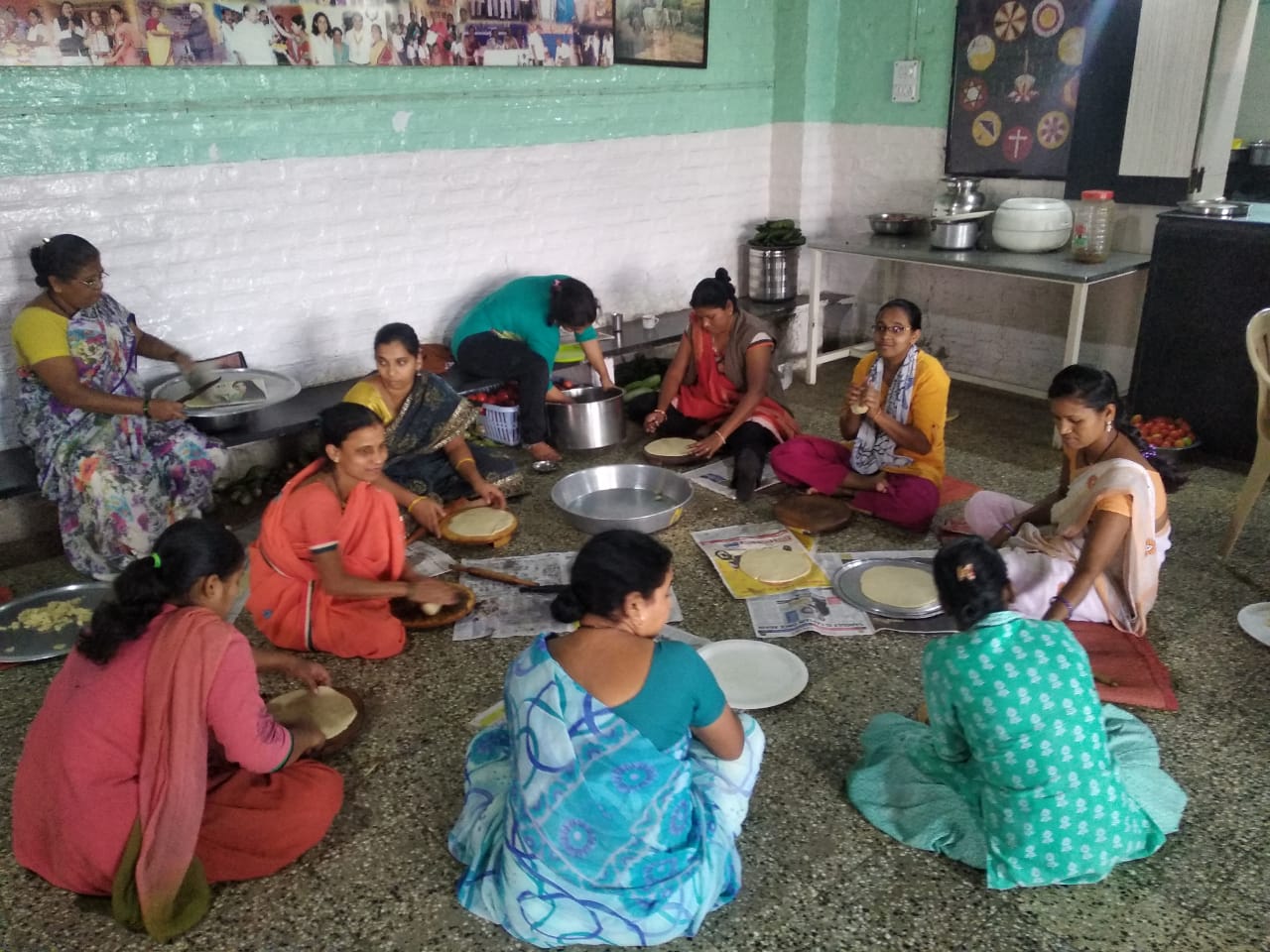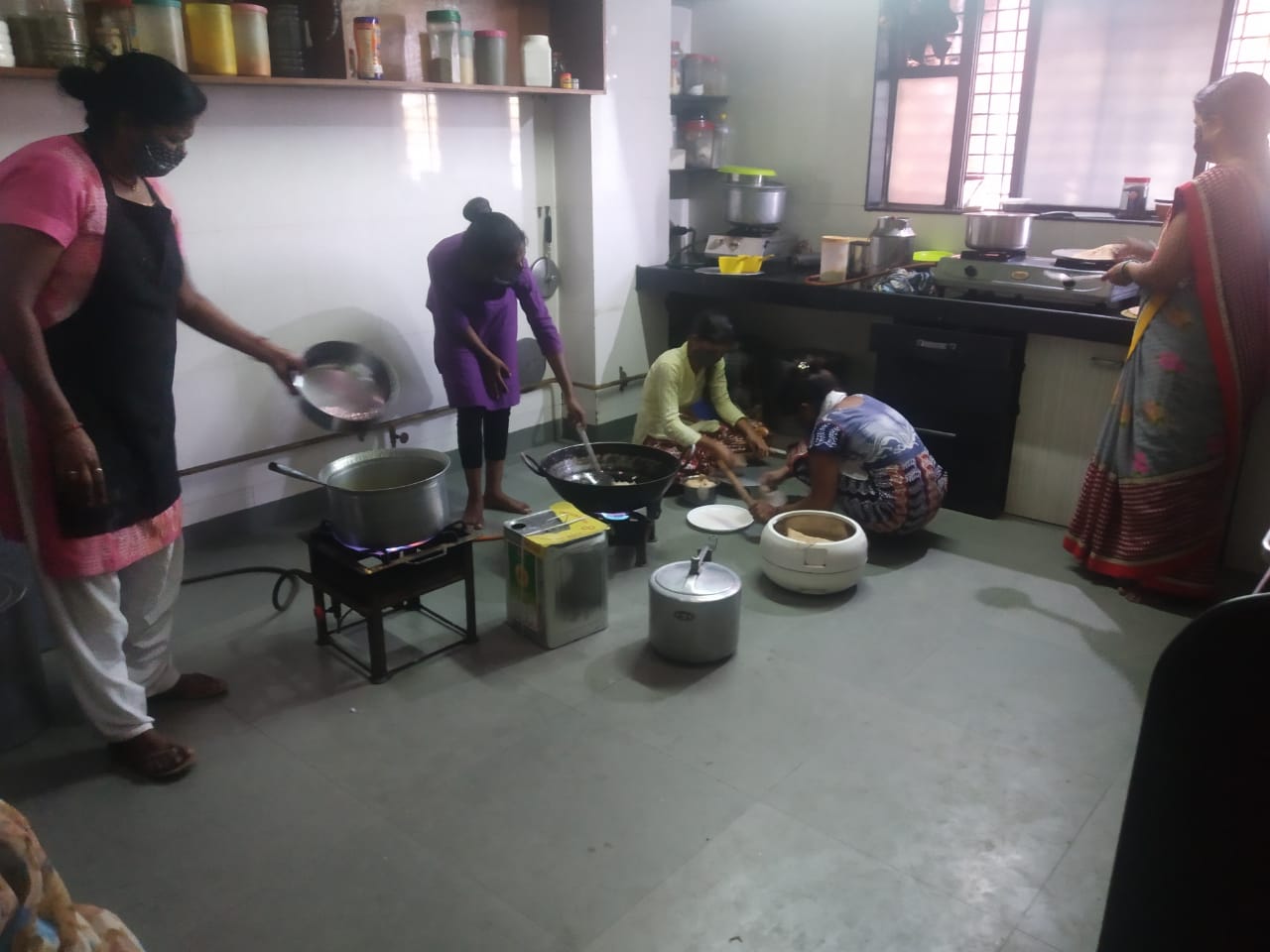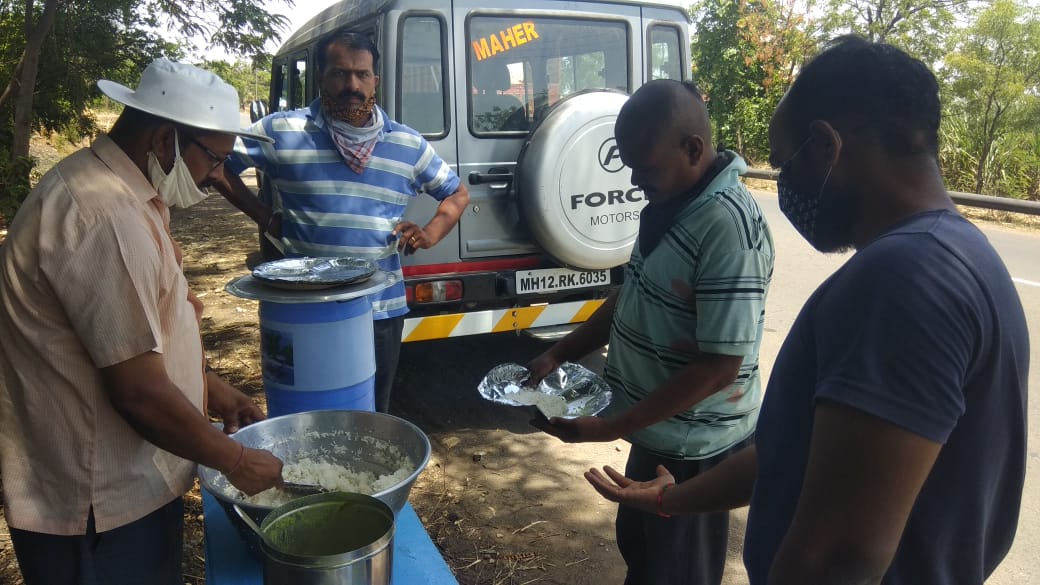 Distribution of tarpaulin over 200 families

Maher has been busy with the distribution of food & food grains to thousands of slum dwellers, beggars, and day laborers who have lost their jobs. Many of these people are staying on the roadside and government-owned land. They make small huts and stay there as long as they have a job, but now that they have lost their jobs, the people have requested Maher for plastic sheets/Tarpaulins to cover the roofs of their huts to protect them from the monsoons. We could support with a tarpaulin over 200 families.