"Living in Harmony with Nature: A Spiritual Practice at Maher"
---
Respect and care for the earth is a way of life at Maher. Recognizing the Divine essence within Nature is a principle that informs and inspires our values and our various 'green initiatives.' In this spirit of deep reverence for all elements of Divine Creation, Maher's founder Sister Lucy Kurien founded the Interfaith Association for Service to Humanity and Nature on Maher's 20th Anniversary on the 5th February 2017. Designing Maher's homes and programs to naturally nurture the Earth's regeneration and healing is a priority and a joy for the organization. All Maher residents receive the benefits of spending time in Nature. Here are a few of the ways that the Maher community cares for nature and the environment.
---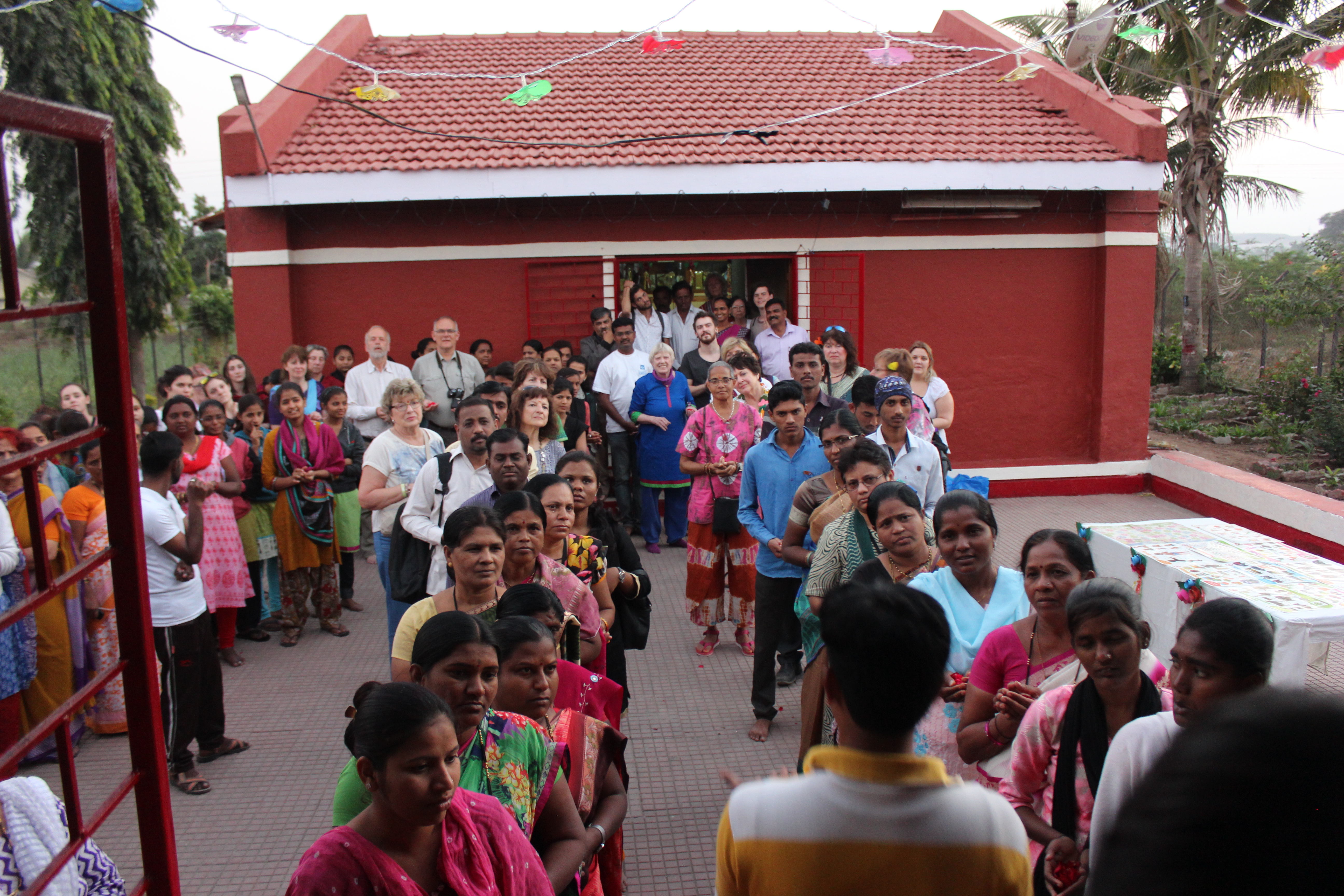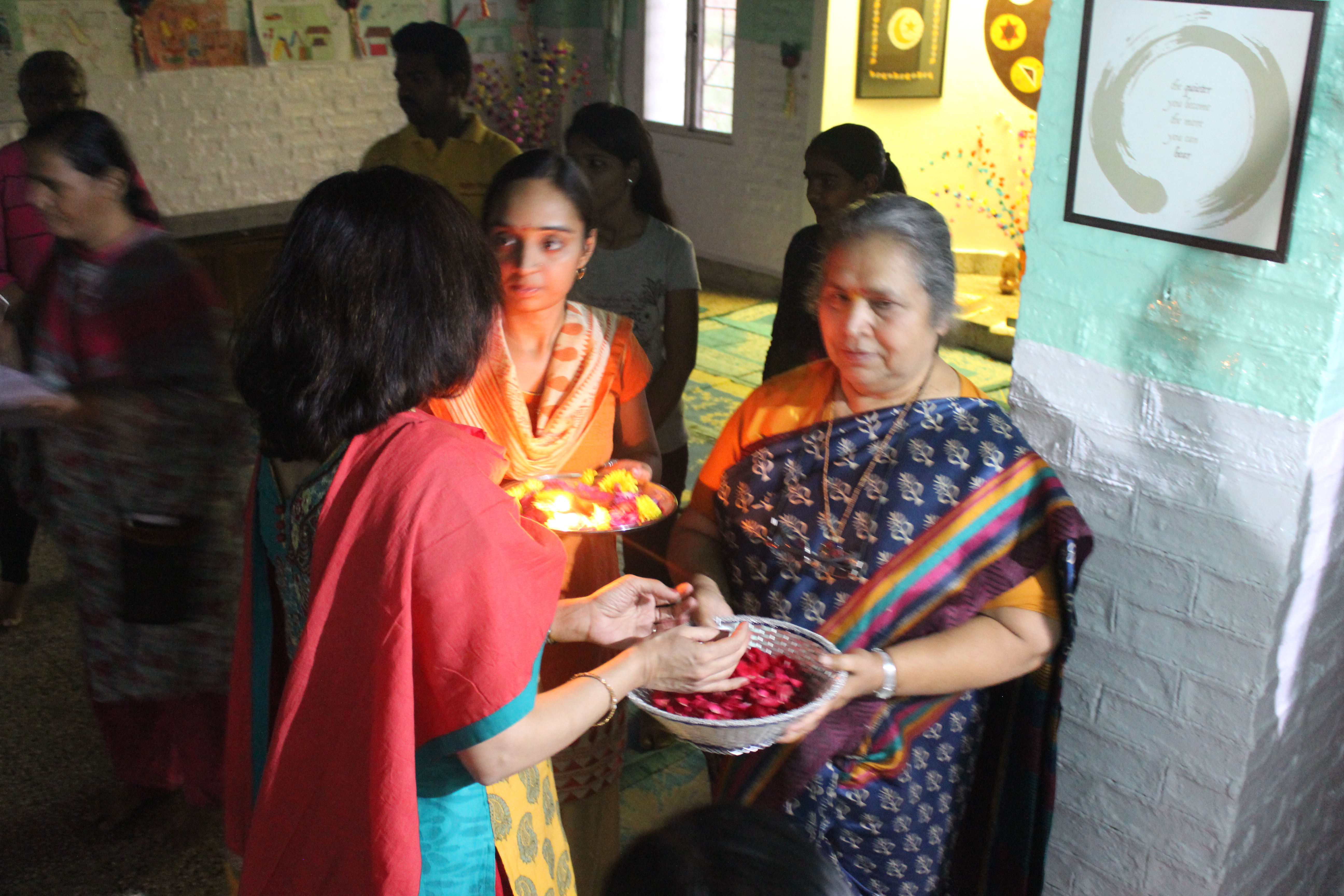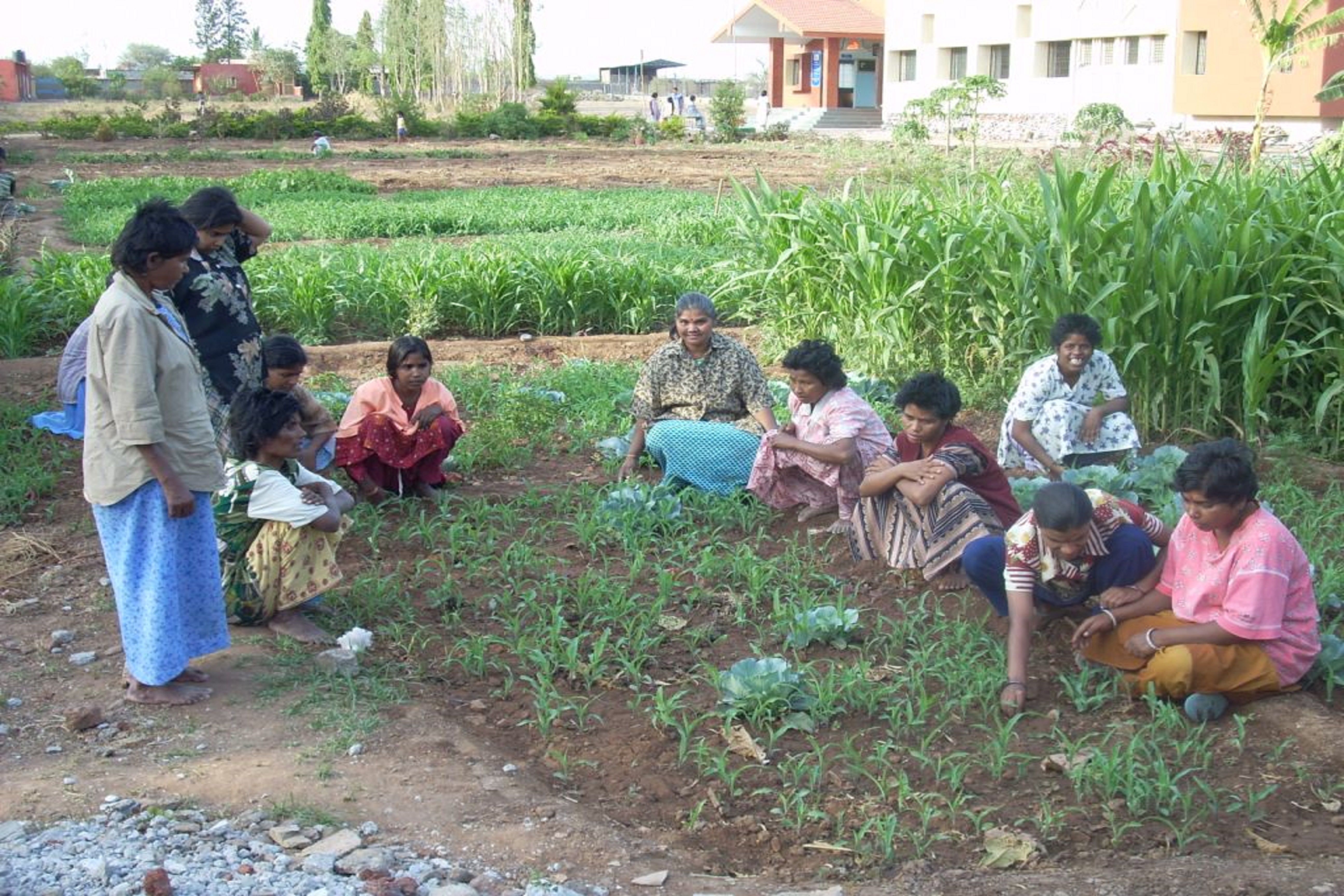 ---
Education - Nurturing Long-Term Values of Service to Nature
---
As part of Maher's commitment to values based education, children, women and men are taught about the fundamental interdependence of all forms of life, and are inspired to cultivate love and respect for Nature.In every Maher home, we pray for the Earth daily. The children are taught to thank Nature for all that she offers, to say no to plastic, to conserve water and all natural resources carefully, and to give back to her with respect. Youth are also taught to love and care for plants. Whenever possible, a children's garden is created in a dedicated area so they can learn to grow and tend to plants and care for the land.In this way, we all learn to care for both the soul and the soil of the Earth on a daily basis. These practices create appreciation, respect and caring behaviors for all that Nature gives.
---
Nature as a Partner in Healing and Holistic Health
---
At Maher, we respect and acknowledge Nature's role in the promotion of holistic health. For example,the large garden at Vatsalydham provides grounding, well-being, nurturing and connection for the women, children and staff.
Conservation of Resources at Maher:
---
The wise stewardship of resources that Maher has practiced since its founding in 1997 are lived through the following environmental practices.
Biogas:
---
We use biogas as a means of giving back to our beautiful nature by recovering the energy which lies in the waste we produce.
Composting:
---
Vermicomposting, or worm composting allows us to compost our food waste rapidly, while producing high quality compost soil and fertilizing liquid for our gardens.
Organic Gardening:
---
In keeping with India's long tradition of organic farming, we use only organic farming and gardening techniques. We don't use any chemical fertilizers or pesticides on Maher premises.
Solar Energy:
---
Solar thermal collectors on our rooftops generate most of the hot water at Maher.And it allows us to save on the power required for heating water.
Water Conservation:
---
To conserve water at Maher, we have installed specific taps which ensure that we use water sparingly. We have also developed a water recycling system, whereby we treat the toilet water which can then be used in our gardening work.
---
Community Environmental Initiatives
---
Eco Friendly Production Unit
---
In our production unit, we upcycle unwanted sari dresses to make sari bags, door mats and other products. This provides an eco-friendly form of income generation for the women and is something we wish to continue to develop in the future. We also receive clothes donations which we can then upcycle. These items, which people give to Maher instead of throwing them away, are cleaned, repaired, and eventually reused by someone else. In this way, fewer waste materials are sent to the landfill or burned, helping to protect the atmosphere from toxic fumes.
Cleaning
---
Cleaning: We regularly go into villages and begging communities to conduct Clean-Up Drives to eliminate litter and change methods of discarding items. The Clean-Up Drives raise community awareness and help our youth to learn about the sacred duty we have to care for the earth and for our neighbors..
Plastic Free Campaigns
---
Plastic Free Campaigns: Maher conducts a plastic reduction project in slum areas. We visit the slums and encourage people to stop using plastic through our awareness programs. We distribute upcycled Maher Sari Bags free of charge to provide an alternative solution, helping to reduce the number of plastic bags being used. We also encourage the children to say NO to plastic. In this way, we not only prevent some plastic from polluting the natural environment but most importantly we raise awareness in young people about the plastic problemfacing our world today.
Tree Planting
---
Tree Planting: Maher plants trees in the local villages. We created an award program to encourage and incentivisethe villagers to care for plants and trees - if the trees and plants survive the village receives an award.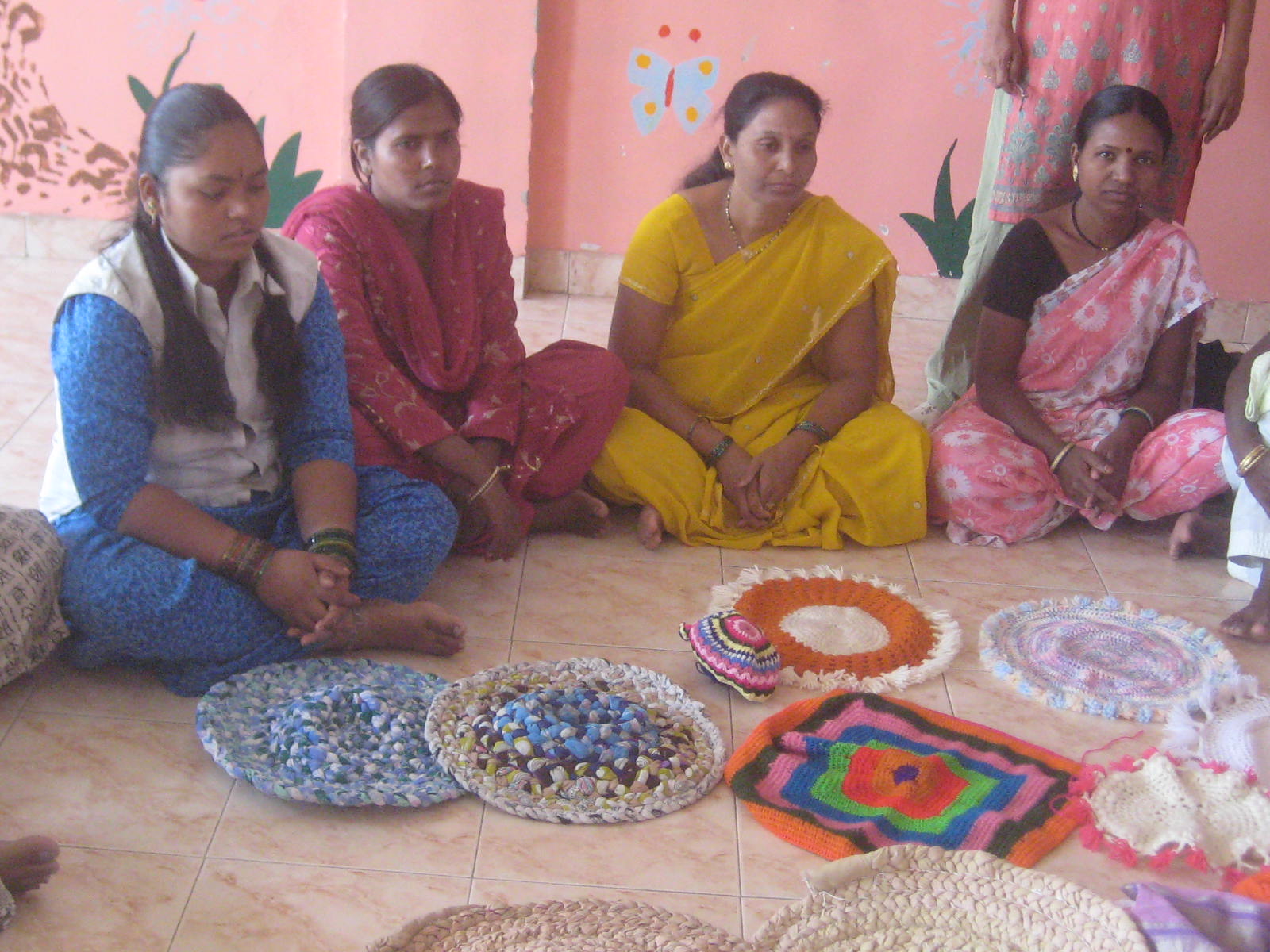 Water Sanitation
---
Water Sanitation: Maher assists remote villages and communities by providing water wells, pumps, solar cookers and other basic eco-friendly supplies. To enable those in need by allowing them to access clean water and thereby a healthy way of living.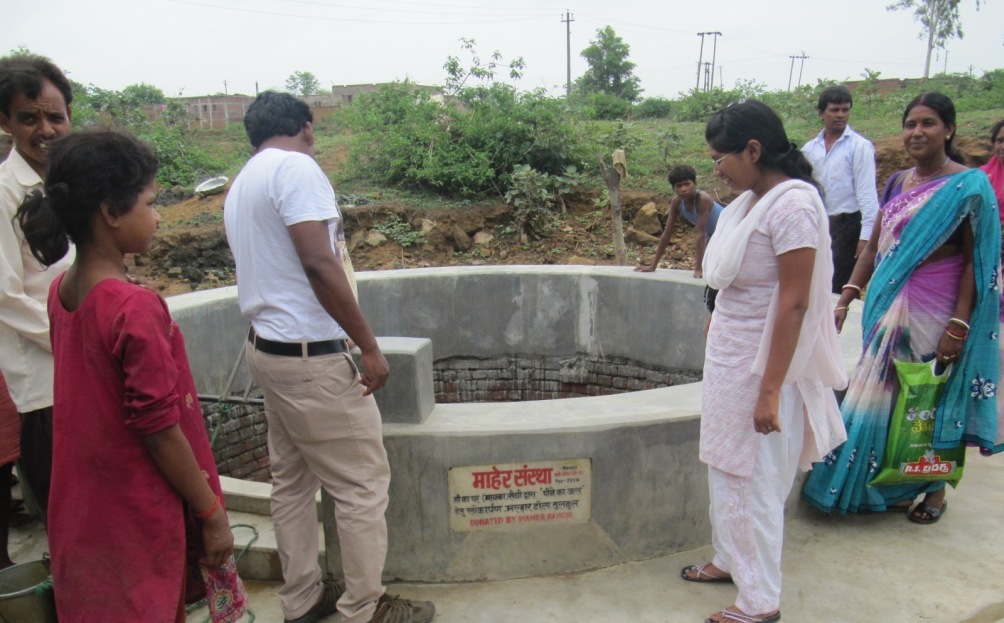 Ways You Can Help
---
At Maher, we are constantly looking for new creative ideas to enable us to better care for Nature and to protect her natural resources. We are always open to new initiatives and welcome suggestions and ideas from you and from members of our community to support us in this work. Donations specifically for this work are also very much appreciated. If you share our commitment to service, please click the link below to learn more about, and/or join Maher's Interfaith Association for Service to Humanity and Nature.